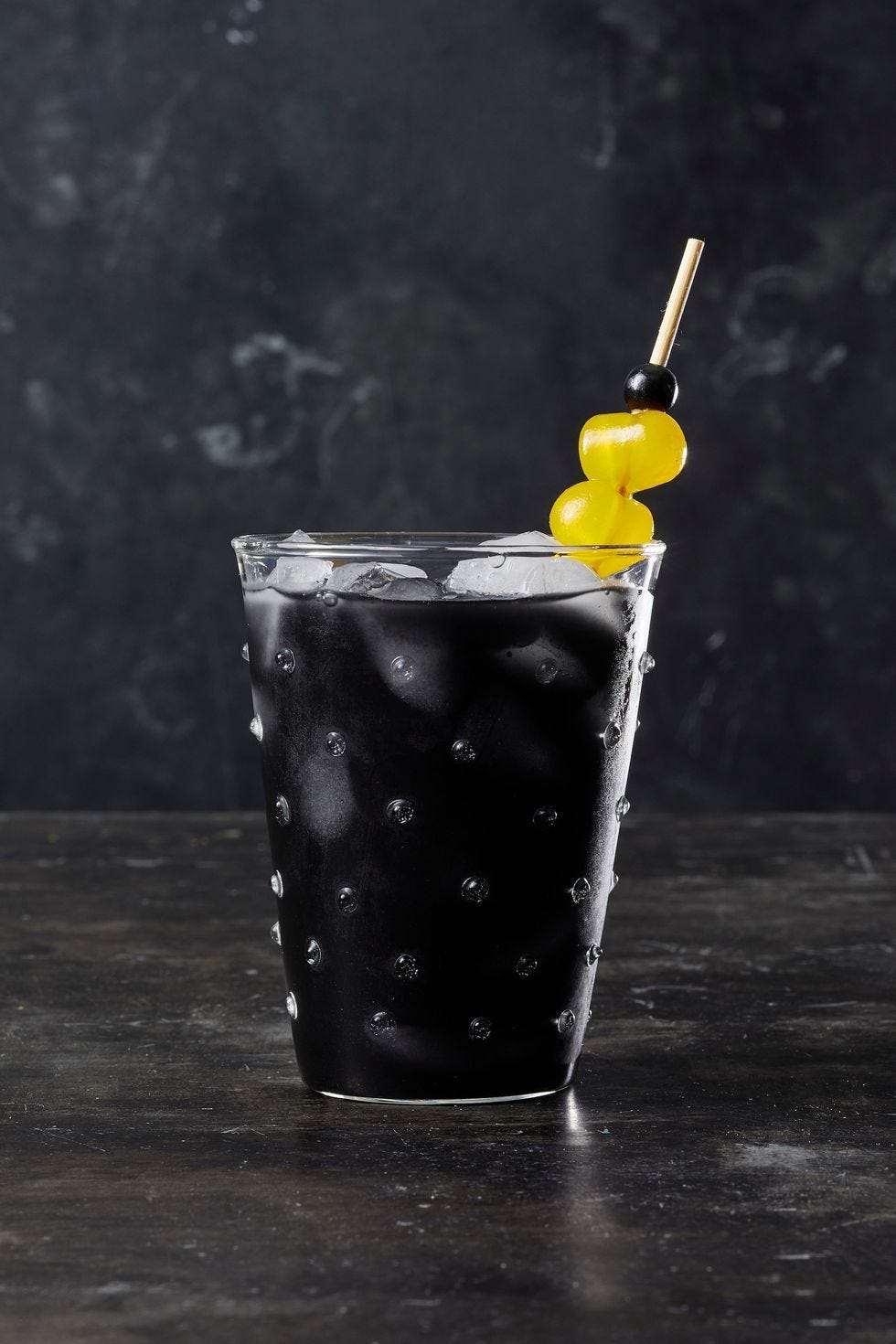 Mike Garten
We stirred activated charcoal powder into fresh-squeezed lemon juice for an extra-spooky sweet-and-sour drink.
Advertisement - Continue Reading Below
Ingredients
3/4 c.

sugar

3/4 c.

water

1 tbsp.

activated black charcoal

1 1/2 c.

fresh lemon juice

4 c.

cold water
Directions
Step?

1

In small saucepan, combine sugar and 3/4 cup?water and bring to a boil. Reduce heat and simmer (do not stir) until sugar dissolves, 3 to 4 minutes. Remove from heat, stir in charcoal, and let cool completely.

Step?

2

In large pitcher, combine lemon juice, cooled sugar syrup, and 4 cups cold water. Serve over ice.