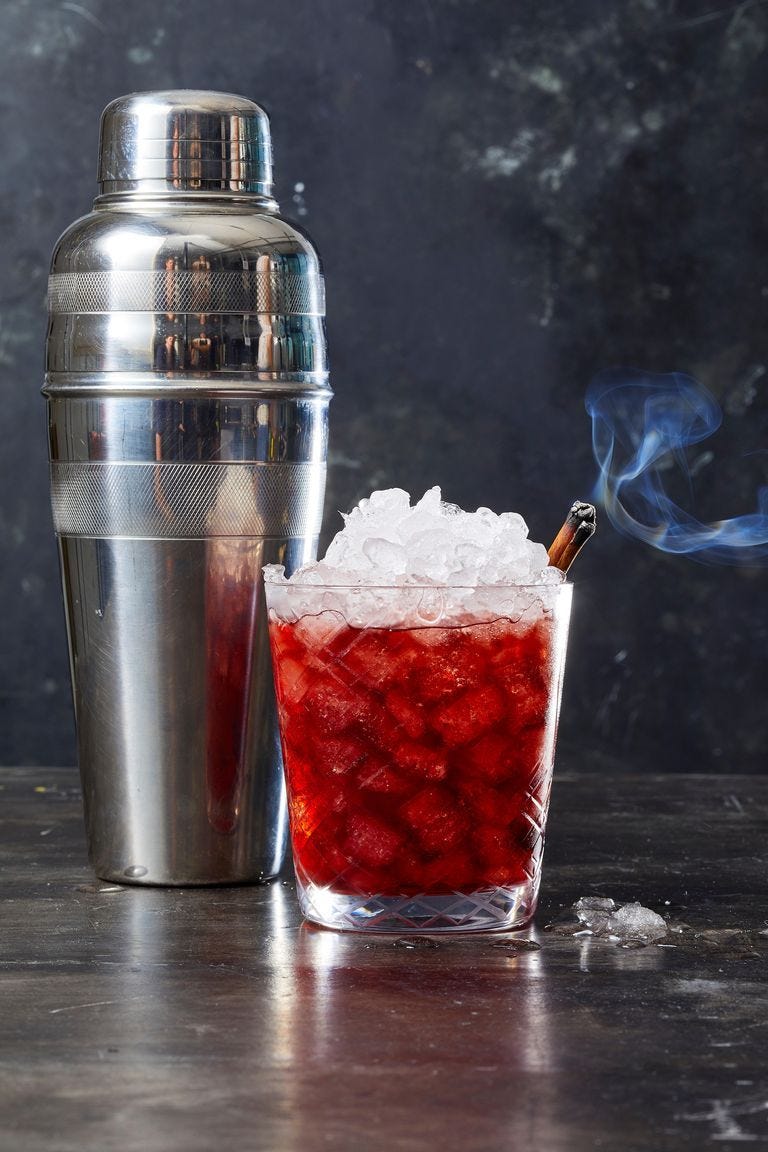 Mike Garten
Spice up tart cherry juice with ginger, star anise, and cinnamon in this smokin' hot nonalcoholic cocktail.
Advertisement - Continue Reading Below
Ingredients
1/2 c.

sugar

1/2 c.

water

5

whole cloves

2

whole star anise

1

1-inch piece ginger, sliced

4 c.

tart cherry juice

Cinnamon sticks, for serving
Directions
Step?

1

In?small saucepan, combine sugar and water. Stir in cloves, star anise, and ginger and bring to a boil. Reduce heat and simmer (do not stir) until sugar dissolves, 3 to 4 minutes. Remove from heat and let cool completely.

Step?

2

Strain syrup into pitcher and stir in cherry juice. Pour into glasses and fill with crushed ice. If desired, light end of a cinnamon stick until smoking and serve in drink.