Shirley Temple Drink
Here's how to make a delicious non-alcoholic Shirley Temple at home.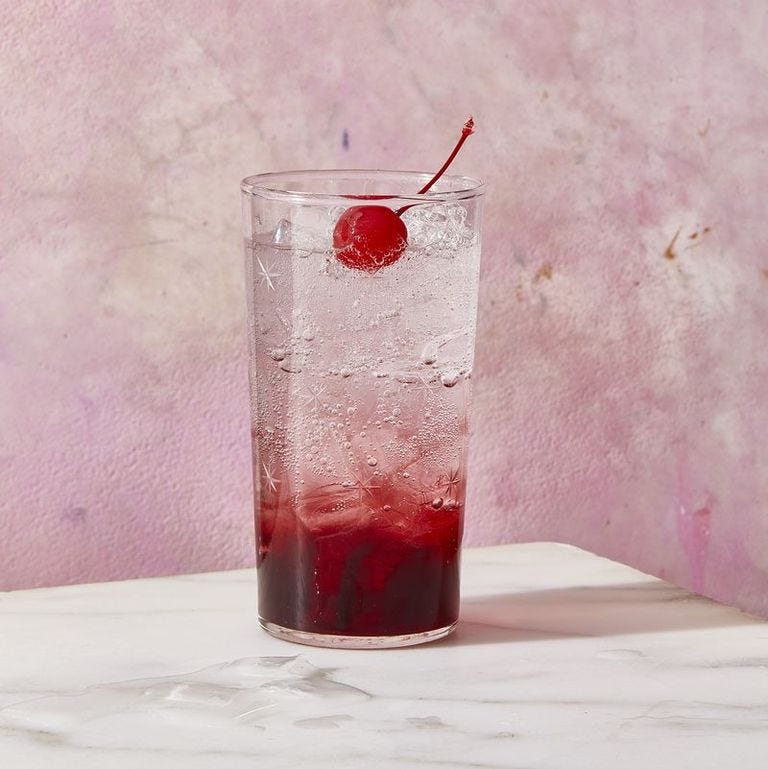 Mike Garten
This O.G. mocktail, dating back to the 1930s, was reportedly created for the famous child actress. One story goes that Shirley and her parents were at the Brown Derby (or Chasen's, by some accounts) in Hollywood. Her parents were nursing cocktails, and little Shirley complained that she wanted a drink like the "grown-ups," so the bartender created a nonalcoholic version on the spot.
Throughout the rest of?Shirley Temple's life, waiters and fans would delight in giving her the drink. Turns out, at least as an adult, she thought it was too sweet. Our not-as-sweet version of the Shirley?Temple drink?uses homemade pomegranate syrup and seltzer. We think adult Shirley would have approved, but to give it more kid-appeal, you can use a little more syrup

How do you make the perfect Shirley Temple?
The original drink was made by splashing some grenadine over a tall glass of ice, then topping it off with ginger ale or lemon-lime soda and, always, a maraschino cherry.
Is a Shirley Temple alcoholic??
Definitely not! While variations exist (with names like Dirty Shirley) that do have alcohol, the original was obviously booze-free and kid-friendly.
Advertisement - Continue Reading Below
Ingredients
3 tbsp.

lemon or lime seltzer

maraschino cherry, for garnish
Directions
Step?

1

Fill a Collins glass with ice.?

Step?

2

Add pomegranate syrup and top with seltzer.?

Step?

3

Serve with a maraschino cherry.