68 Passover Recipes That Everyone Will Love
Add these salads, desserts and chicken dishes to the menu!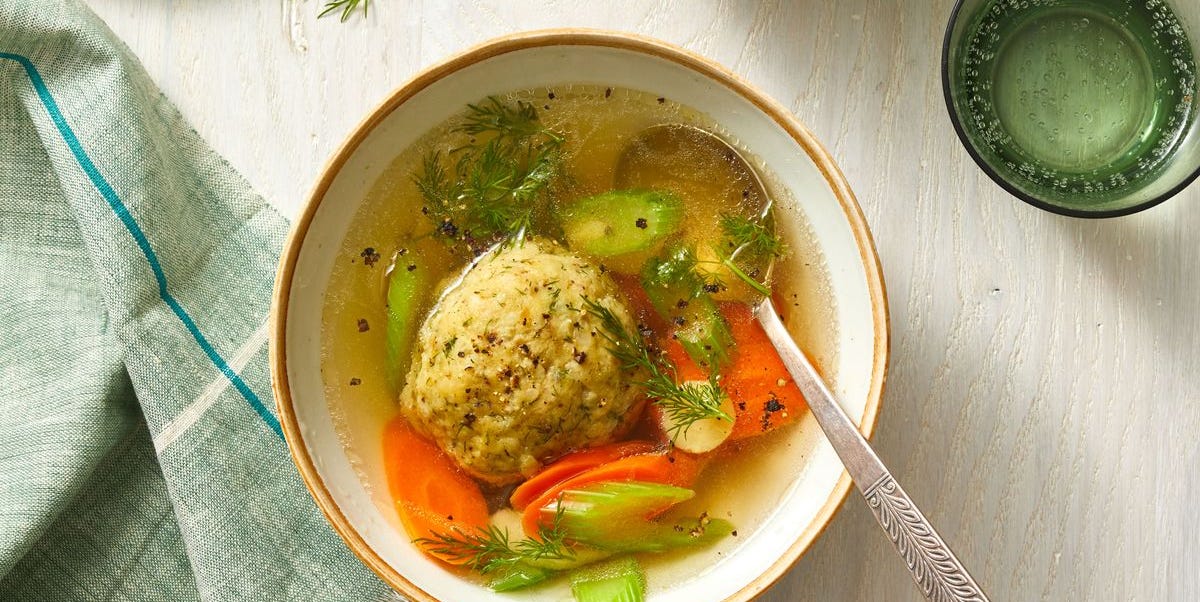 Mike Garten
Passover means it's time to get creative with matzo, potato recipes and other chametz-free ingredients for some delicious Passover recipes. We rounded up tons of menu items for a delicious (and grain-free!) seder, no matter how many people you're hosting. So gather your family and friends together and get ready to dig in for a delicious and memorable meal.
Our best Passover recipes avoid any leavened products but include plenty of alternatives and all the classic favorites. Some recipes do include kitniyot which are legumes such as beans, peanuts, seeds and some vegetables, along with other ingredients such as mustard that can be eaten during Passover depending on your observance.
Matzo ball soup, roast chicken recipes and tender braised brisket make staple centerpieces for your table. We've also gathered recipes for Passover breakfasts that are perfect for the next week – from matzo frittata filled with ultra-fresh spring vegetables to classic and protein-packed matzo brei, you won't be lacking in ideas for delicious and easy Passover recipes.
Don't worry — we didn't forget about Passover dessert recipes! Gluten-free recipes like flourless chocolate cake and macaroons are the perfect sweet treat to top off your Passover meal. Be sure to make extra — we're positive you'll be going back for seconds.
Whether you're looking to line your table with easy dinner recipes, healthy side dishes or creative ways to eat matzo, there's no limit to crowd-pleasing options. Fans of the classic dishes and lovers of new variations will all find something to stack their plate. With so many mouth-watering grain and gluten-free dinners, this year's seder will be the best one yet. Pour yourself a glass of Manischewitz wine and dig in!
2
Matzo Brei Pancakes
Mike Garten
Serve these 3-ingredient pancakes (star ingredient: matzo!) with your family's favorite jam or simply with salt and pepper.
Get the Matzo Brei Pancakes recipe.
Advertisement - Continue Reading Below
5
Shaved Fennel and Celery Salad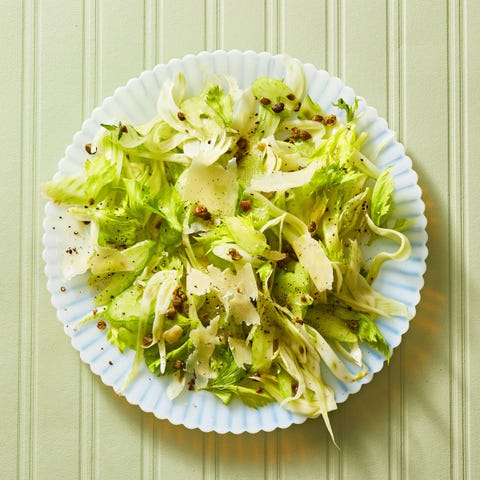 MIKE GARTEN
This light, refreshing salad features gets a boost of flavor from chopped capers and Parmesan, which complement the honey-Dijon vinaigrette.
6
Roasted Carrots and Red Onions
Mike Garten
Roasting carrots brings out their natural sweetness. We tossed them with an orange and sherry vinegar dressing for an uber-flavorful side that pairs well with just about any main.
Advertisement - Continue Reading Below
9
Green Beans With Olive-Almond Tapenade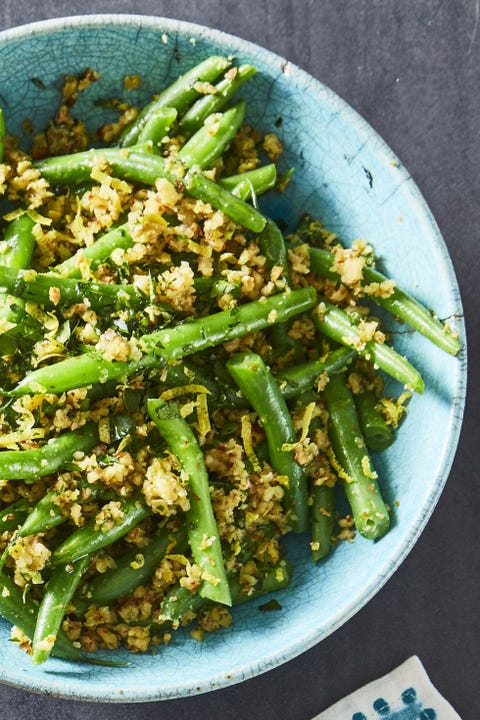 Mike Garten
Turn simple green beans into something special with an almond, olive, parsley and lemon zest tapenade.
Advertisement - Continue Reading Below
10
Bright Radish Salad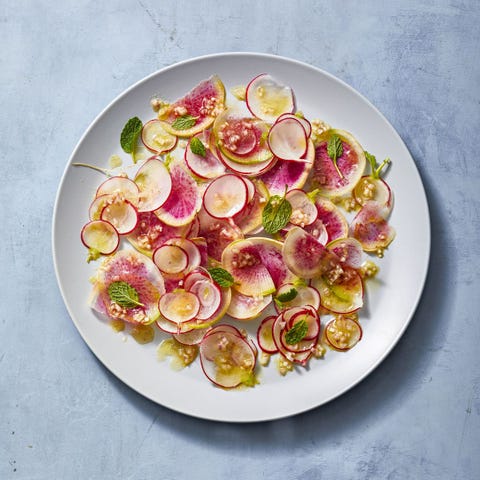 Mike Garten
Look for a mix of different colored radishes at the grocery store or farmers' market for an eye-popping Passover side dish.
Get the Bright Radish Salad recipe.
Advertisement - Continue Reading Below
15
Sesame-Crusted Salmon With Miso-Roasted Radishes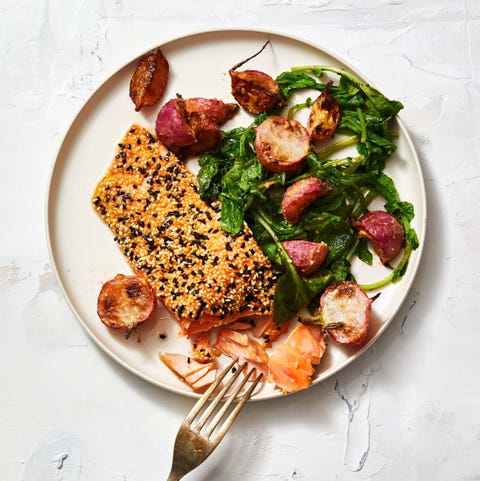 MIKE GARTEN
Advertisement - Continue Reading Below
16
Roasted Asparagus Salad With Feta Vinaigrette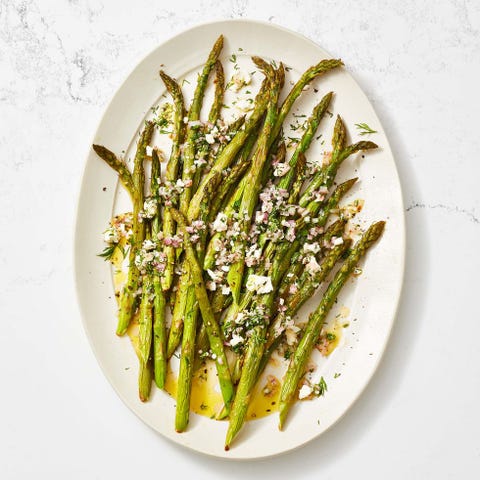 Mike Garten
Advertisement - Continue Reading Below
19
Tri-Tip Steak With Salsa Verde
MIKE GARTEN
Grilled steak gets a zesty punch from an herby blended sauce. Serve with roasted potatoes to make it an epic meal.
20
Marinated Olives and Goat Cheese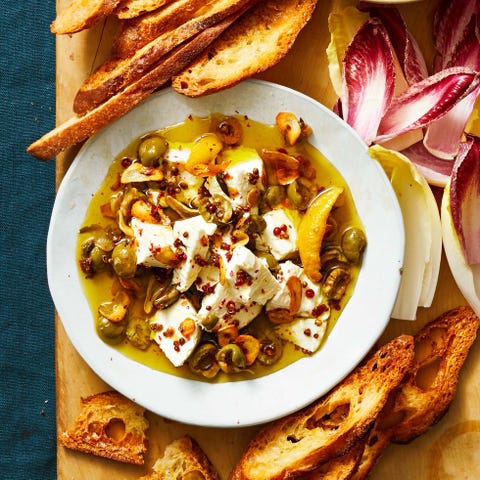 Mike Garten
This warming goat cheese and olive dip is the perfect pairing for veggies!

Assistant Editor
Samantha (she/her) is an Assistant Editor in the Good Housekeeping Test Kitchen, where she writes about tasty recipes, must-try food products and top-tested secrets for home cooking success. She has taste-tasted hundreds of products and recipes since joining GH in 2020 (tough job!). A graduate of Fordham University, she considers the kitchen to be her happiest place.

Associate Editor
Becca Miller (she/her) has been working in the Good Housekeeping Test Kitchen since 2018, where she researches and writes about tasty recipes, food trends and top cooking tools. She graduated from NYU with a liberal arts degree focusing on creative writing. She makes killer scrambled eggs, enjoys a glass of un-oaked chardonnay and takes pride in her love of reality television.