We may earn commission from links on this page, but we only recommend products we back. Why Trust Us?
29 Best Mother's Day Games and Activities That Are Fun for Everyone
Family fun activities like relay races, trivia, punny riddle games and more.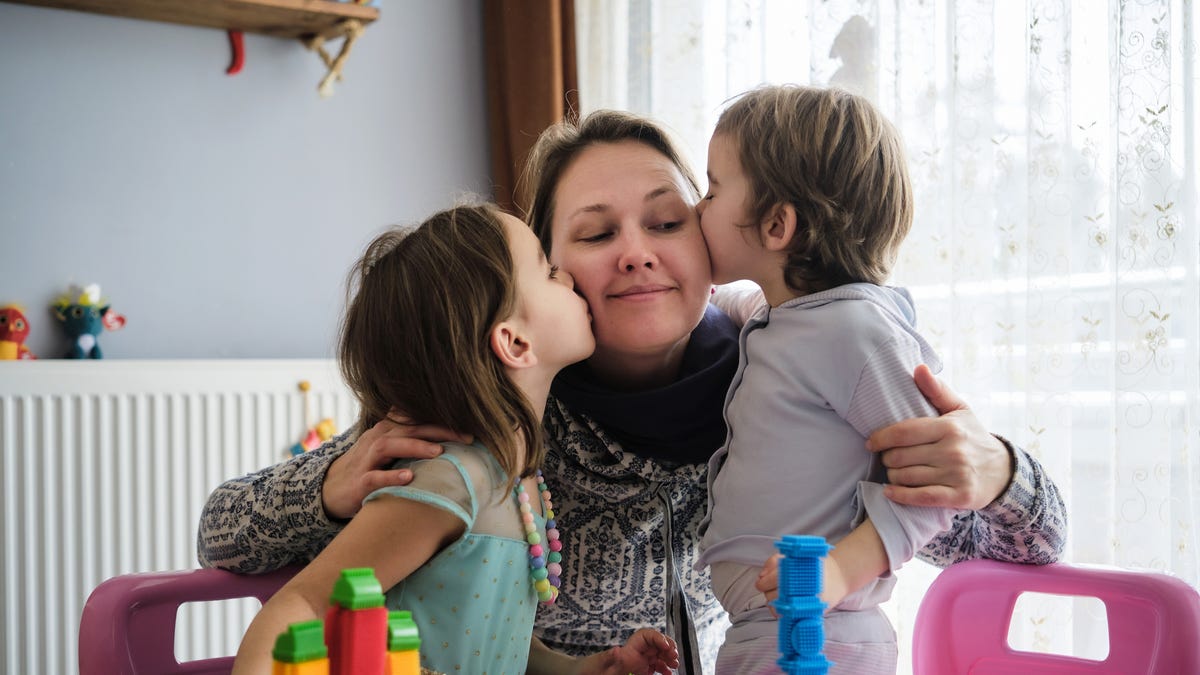 Although everyone does Mother's Day a little bit differently, there can be a lot of pressure to host a huge celebration, cook up a sweet Mother's Day brunch and finish the day with a hearty dinner she'll love. And while your mom, mother-in-law, grandma, aunt, sister and other maternal figures in your life appreciate all that effort (especially when it comes to picking out the perfect Mother's Day gift), sometimes the best way to celebrate Mother's Day is by slowing down and focusing on enjoying family time. Thanks to our favorite Mother's Day games, you can easily make that happen for mom and make this one of her most memorable Mother's Days to date.

Show mom how much you know about her with a round of trivia or get active with a sack race, balloon-stomping contest or epic scavenger hunt. A few of the games purposefully keep the kids occupied to give mom a little relaxation time. You can buy actual prizes if you want, but they're definitely not needed. After all, the real prize is getting to spend quality time with the people you love.

1
Balloon Stomp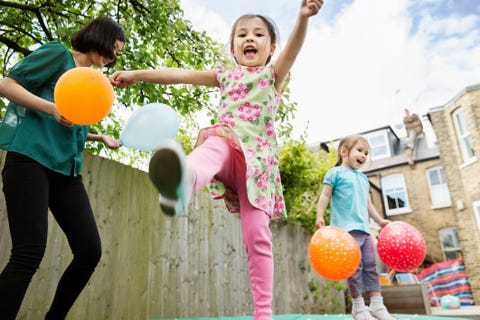 Igor Emmerich
All you need for this energetic game is some string or rope and a few balloons. Each player gets a blown-up balloon attached to them via a long piece of string or rope. When someone yells go, players run around trying to stomp on players' balloons while keeping their own intact. The last one left with their balloon unpopped wins!
RELATED: 70 Creative Activities for Kids Will Keep Them Entertained for Hours
2
Breakfast-in-bed Relay Race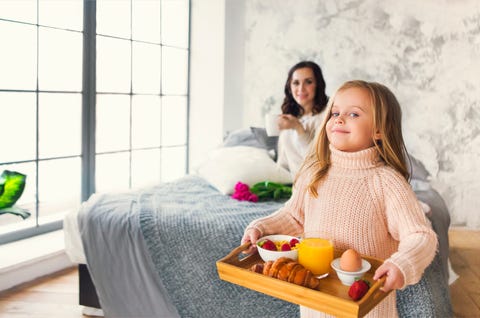 Dasha Petrenko / EyeEm
Spending Mother's Day with a large group of people? The breakfast-in-bed relay is a great way to get everyone involved. Put the kids in one group and the parents in another. Designate an area in the house as the start line and label that area as "the bed." At the other end of the course, there will be items like plates, coffee cups, bowls, and utensils. Once each team has a serving tray, players will race to the end of the course, pick up one of the items laid out, and race back while balancing it on the tray and placing it in the bed area. The first team to fully serve "breakfast in bed" wins!
3
Fishbowl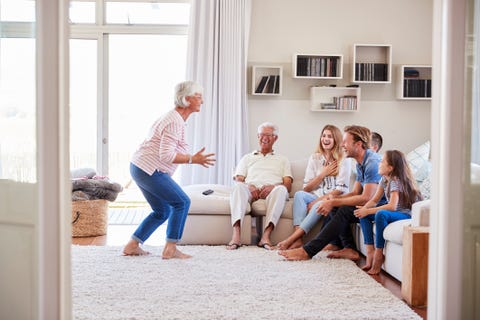 monkeybusinessimages
Although charades is an easier game to play with little kids, Fishbowl is a great option when you throw in some teens and young adults. Write down Mom's favorite movies, TV shows, celebrities, activities and more. Once you throw all the slips of paper into a bowl, split into two teams. The two teams will battle against one another for three rounds. In the first round, one player from each team has a minute to give clues by describing the word or phrase. If their team guesses correctly, they keep pulling out slips of paper until time runs out. In the second round, players can only offer a one-word clue. And finally, for the third round, no talking is allowed, and you have to act out your word or phrase. Count up all your points and see which team ultimately dominates.
Advertisement - Continue Reading Below
5
Makeover Contest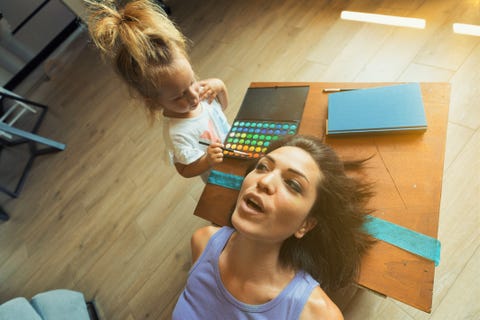 Giulio Fornasar
With this fun contest, Mom gets pampered and the siblings can see who has the best makeup skills. Take photos of the final results, and mom will have pictures to treasure for years to come.
6
Mother, May I?
OR Images
This game puts your memory skills to the test all day long. Anytime someone has to ask mom a question, they must say, "Mother, may I?" before doing anything, even if it's something as small as brushing their teeth or getting a glass of water. If you forget to say it, you're out.
Advertisement - Continue Reading Below
7
Picture Hunt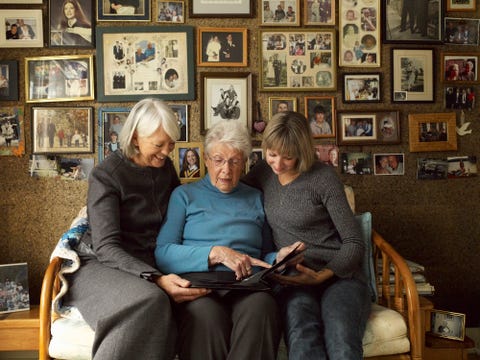 LWA
Picture hunts are a great way to look back on old photos that have been stored away in scrapbooks for years. Create a list of photos of your mom you have to find, like "mom wearing a party hat" or "mom on vacation" and see how many photos of her you can find. You won't believe the laughs and fun stories that come out of this game.
8
Painting Trade-off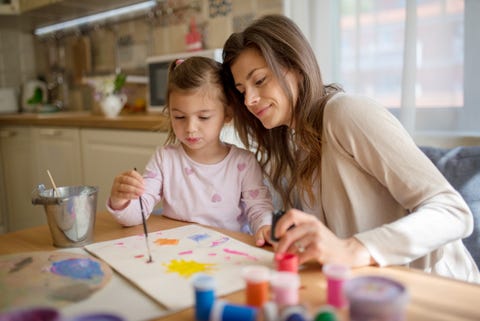 LEREXIS
Break out the brushes, paints, crayons and other art supplies. Mom starts her own artwork, then passes it on to the kids for them to continue adding to it. At the end, she has some lovely new art to show off on the fridge.
Advertisement - Continue Reading Below
10
Mad Libs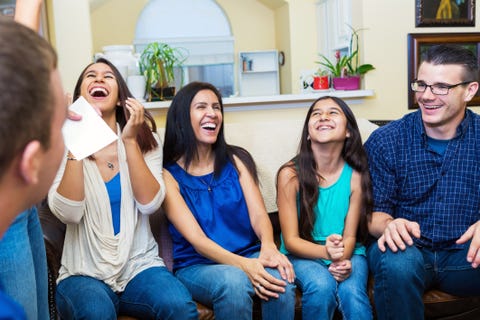 SDI Productions
//
Getty Images
Turn a favorite game from childhood into one that celebrates mom on Mother's Day by whipping up a game of DIY mad libs. Customize a story about your mom — factual or fictional — but substitute key words for blanks. Under each blank, specify the part of speech (noun, verb, adjective, etc.) and let everyone fill in words of their choosing. When everyone's done, read all the resulting stories out loud for some seriously humorous results.
12
Karaoke
RicardoImagen
If your family's the karaoke type, give the activity a special Mother's Day twist by choosing only from a catalogue of songs around the theme. Think The Shirelles' "Mama Said," Tupac's "Dear Mama," Kanye West's "Hey Mama," and Dolly Parton's tribute to mom strength, "Coat of Many Colors." Or pick from songs special to the mom you're celebrating — maybe her favorite tunes, or her wedding song. No fancy equipment required for this one: In the absence of a proper karaoke machine, just grab a toothbrush as a microphone and belt out those tunes.
Advertisement - Continue Reading Below
13
Bingo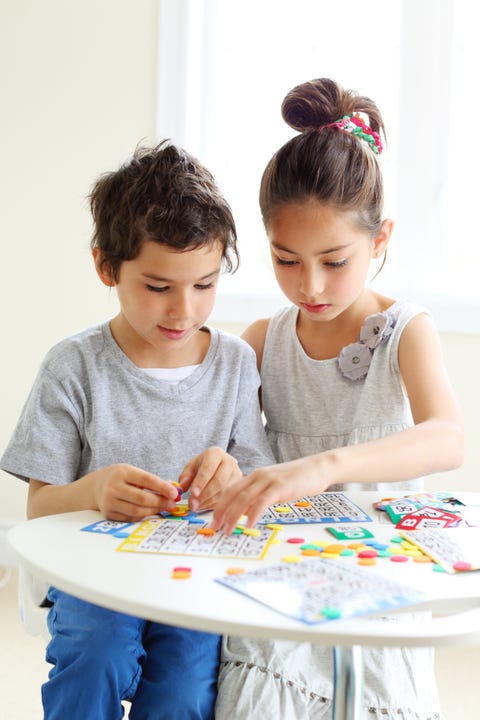 Weekend Images Inc.
//
Getty Images
Make your own bingo cards for a personalized Mother's Day game sure to keep the crowd laughing. Create grids on each card, and fill them with words and phrases related to mom: her favorite catchphrases, her dependable habits, the characteristics that define her. Designate a caller, and hand out prizes when winners fill their boards and call out "Bingo!"
15
Give-Mom-a-Break Game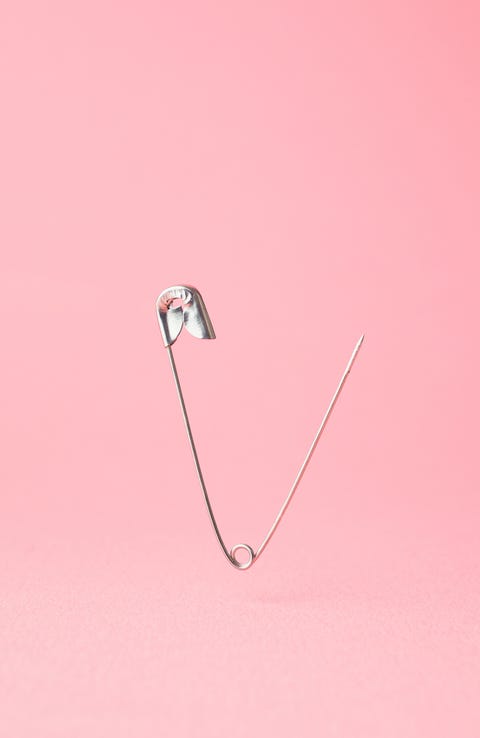 Bogdan Dreava / EyeEm
//
Getty Images
This game will show everyone in the family just how much they call on mom for everything — all day, every day — and how they'd be lost without her. Give each person five safety pins at the beginning of the game. The rule of the game is that no one is permitted to say "mom." Whoever hears another person say the word gets to steal one of their pins. The one with the most pins at the end wins.
Advertisement - Continue Reading Below
16
Sack Race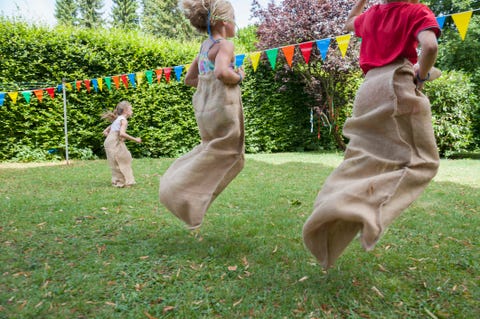 Westend61
//
Getty Images
Get the energy soaring with a good old-fashioned backyard sack race. Try moms against dads, or mom-kid relays — whatever pairings make sense for your group.
17
Charades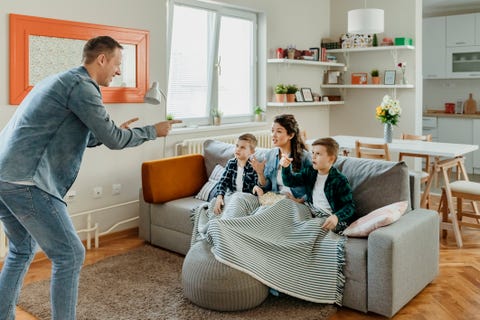 PredragImages
//
Getty Images
This age-old party game is completely free and requires nearly no prep. Just scribble some ides on strips of paper and toss them into a bowl. Instead of writing the names of movies, give it a Mother's Day twist by jotting down topics specific to mom — like her catch phrase or her favorite vacation destination. Then, set a 60-second timer for the group to guess what each player is miming. (Hilarity will surely ensue.)
Advertisement - Continue Reading Below
20
Bake-Off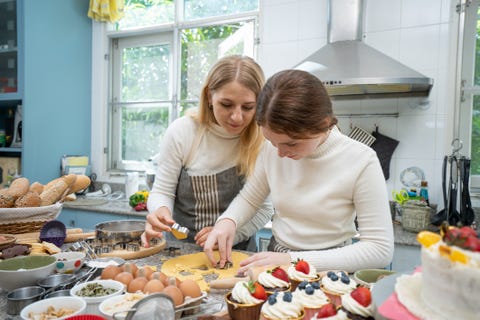 Sorrasak Jar Tinyo
//
Getty Images
Bake ahead a batch of plain sugar cookies or cupcakes, and then set out an array of decorating tools and supplies, challenging each person at the Mother's Day gathering to design the best. Let mom be the judge, awarding prizes for the prettiest, funniest, fanciest or whatever categories you choose. Make your own rules for this one — the fun is in the baking… and the tasting!